CoCo Curry Japan Introduces Vegan Soup Curry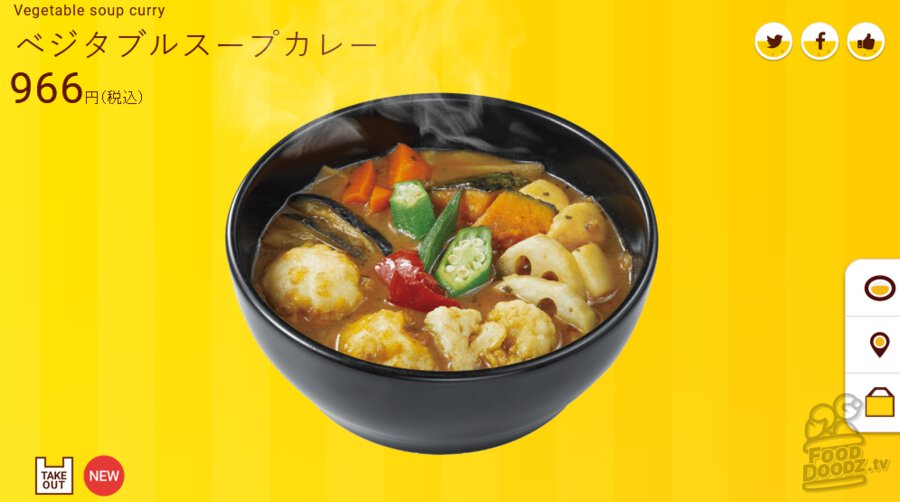 Japan's largest curry rice chain has finally added some (more) vegan options! Curry House CoCo Ichibanya, also know as just Coco Curry is the quintessential Japanese curry rice chain. When we visited Japan in the summer of 2017, I ate here quite frequently even though it was almost 100 degrees outside. That's how much I loved their curry. Most would think something heavy and spicy like curry would be awful in the heat, but not me.
When we were there it was quite hard to find a vegetarian/vegan friendly Japanese curry (especially at chains). Most curry rouxs in Japan contain either butter, milk, and or some type of meat or fish in their preparation. When we were there I don't think they even offered a vegetarian friendly option at most locations. Some of them had it but very few. So finding out about this new vegan offering from one of my favorite places to eat in Japan is awesome!
New Vegan Option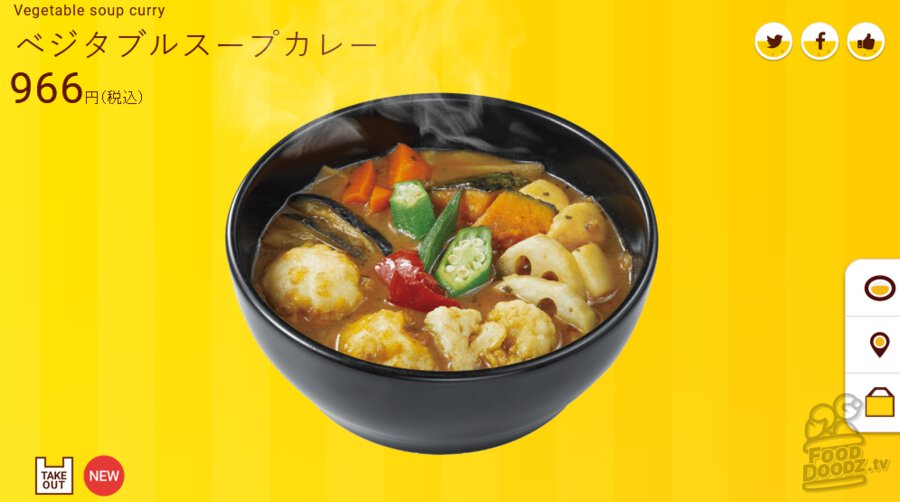 Coco Curry is offering a special version of their vegetable curry (which is also new to me!) for a limited time called the Vegetable Soup Curry. From the best I could tell, they added the veggie curry sauce nationwide sometime in 2018 or 2019.
The new dish appears to be a thinner version of their vegetable curry. The vegetables in the curry include: lotus roots, eggplant, cabbage, potatoes, okra, Japanese pumpkin, bell pepper, cauliflower, carrots, and a new special topping – tofu corn nuggets!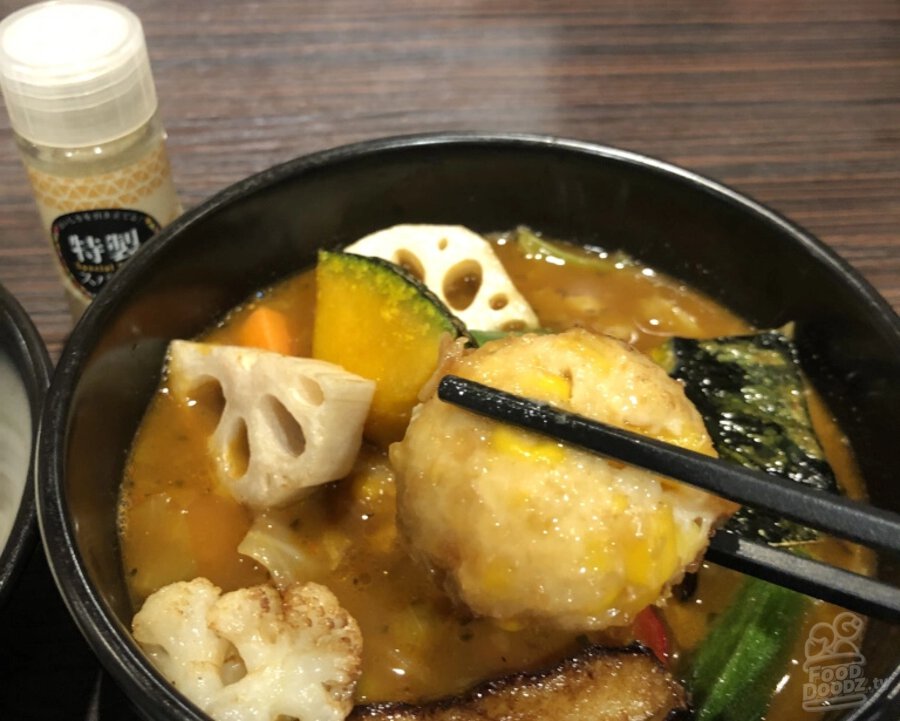 These nuggets are corn kernels mashed together with tofu and some type of binder (probably corn starch or flour). These little nuggets are then tempura battered and fried. They look absolutely delicious. Curry and tempura are so good together. This soup curry contains no animal products but they warn that the tofu nuggets are fried in the same fryers as their other fried ingredients.
Price
It costs 879 Yen (966 Yen with tax included) which is about $8.90 when tax is included. Which is a great deal for vegan food (especially in Japan).
Nutrition
The Soup Curry served with the standard 200 gram portion of rice on the side clocks in at 795 Calories (or kcal for the rest of the world). If you're still hungry you can always order more rice.
Where
This is available at all of their locations in Japan. There are a few locations in the US that seem to have a different menu so I believe that this is only available in Japan for now. I hope it does well and starts appearing in more locations around the world.
When
They are scheduled to have this dish until at least February 2020. There isn't a set date so I'm guessing it's based off of how well it sells. I hope it does well and they continue to offer more vegan options!

Images from CoCo Curry's Website and from Sora News 24
Coco Curry's English Menu