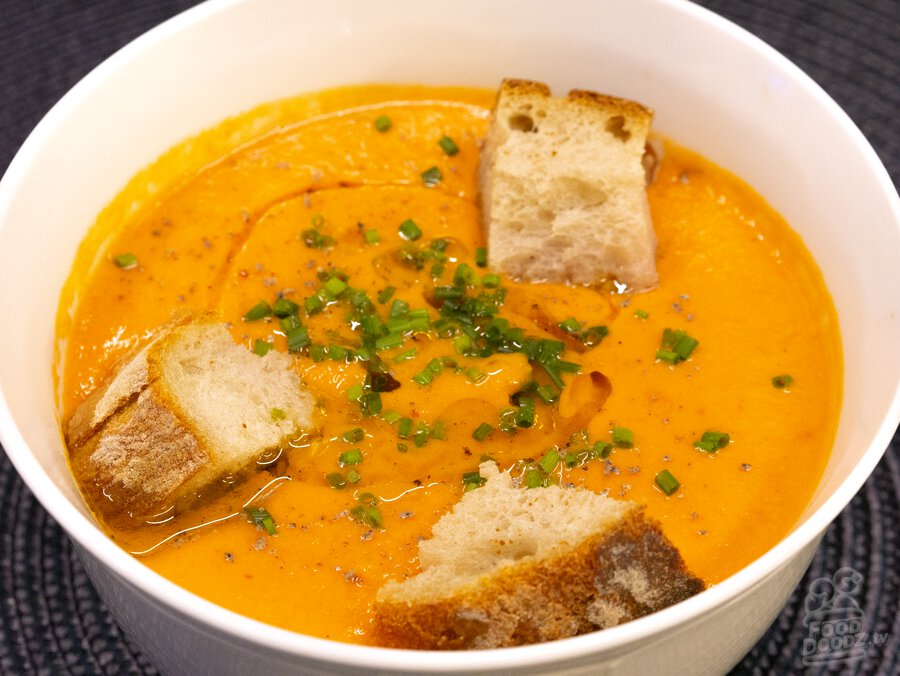 Today we got a hot one for ya. We're making a cooling Gazpacho soup for this hot day. So grab your favorite beverage and jump in the blender bowl with us as we travel to Spain. Let's make it!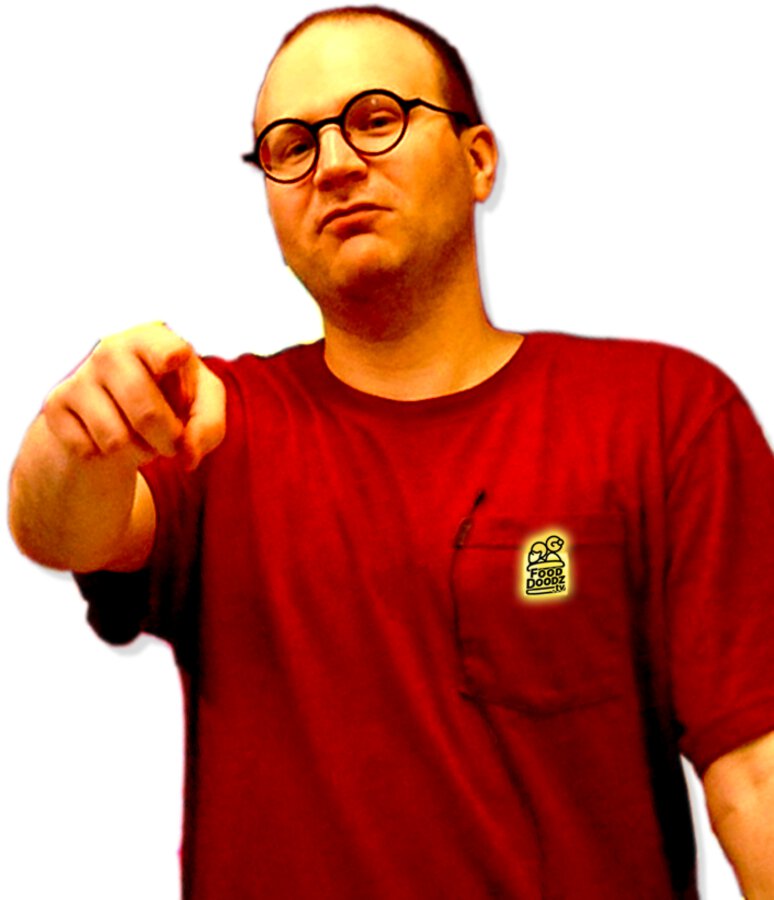 Hot Boyz Tip
This recipe is perfect for summertime since it's so hot and tomatoes are in season!
Episode
Ingredients
How much are we making?
✓
Ingredient
Amount
Hearty Bread (Crusts Removed)
8 Ounces
Fresh Oregano (Optional)
1/4 Cup
Dried Oregano
1/2 Teaspoon
Extra Virgin Olive Oil
3/4 Cup
Red Wine Vinegar
3 Tablespoons
Black Pepper
1/2 Teaspoon
Leftover Bread (For Serving)
Steps
Prepping the ingredients

Rip the inside parts of a nice hearty bread up into chunks and place in a large bowl.
Roughly chop up the tomatoes into large chunks and make a layer of the chunks on top of the bread. This should use about 1/2 of your tomatoes.
Sprinkle 1/4 teaspoon of salt and 1/8 teaspoon of the black pepper over the tomatoes.
Now take the rest of the tomatoes and make another layer on top of the already salted and peppered tomatoes. Sprinkle another 1/4 teaspoon of salt and 1/8 teaspoon of the pepper over this new layer.
Peel and slice the cucumber up into large half moon bits and add them to the tomatoes.
Roughly chop up the bell pepper into large chunks and add them to the bowl.
Roughly chop up the onion and peel the garlic cloves. Add these to the bowl as well.
Now sprinkle the remaining 1/2 teaspoon of salt and 1/4 teaspoon of black pepper all over the top.
Roughly chop the fresh oregano and it along with the dried oregano
Add the olive oil and vinegar to the bowl and give it a good stir. Let this mixture sit out for about 30 minutes on your counter. Your patience will be rewarded.

Blender Time, Excellent

Now after the 30 minutes is up, add as much of the ingredients in the bowl as you can fit into a blender. Add the cumin as well. You might have to blend it in batches. Blend until smooth.
Pour the gazpacho through a strainer or colander and stir vigoursly to remove the tomato and pepper skins and anything else.
Serve it up in a bowl with a little olive oil, chives, basil, black pepper and a piece of tasty bread. Enjoy!