Sichuan Cold Noodles (四川涼面)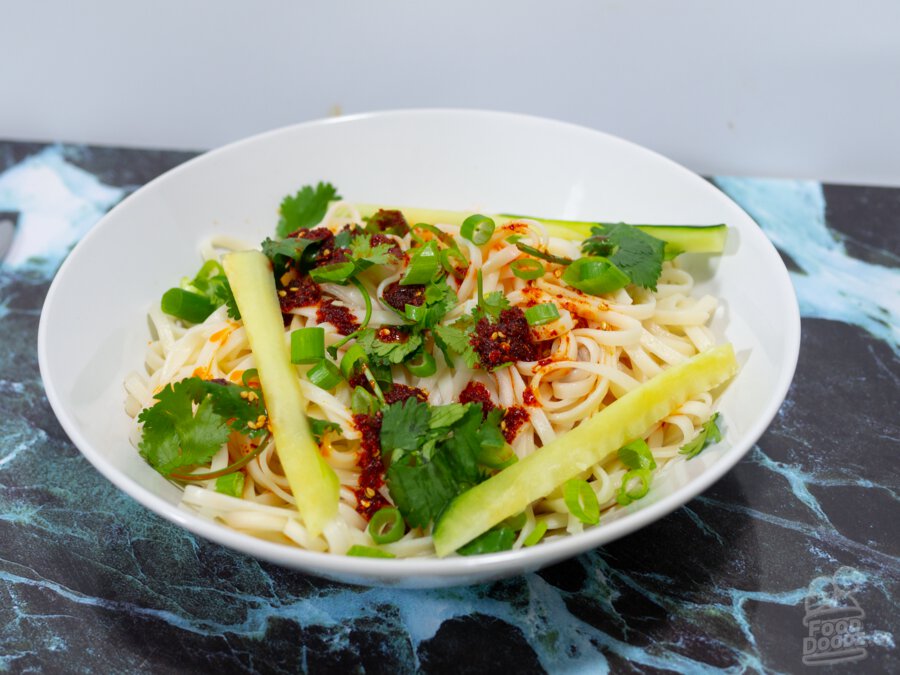 Today I'm going to show you how to make a delicious bowl of cold Sichuan street noodles 四川涼面. These are so good to eat on a hot day.
#ProTip
You can use any type of noodle here. Ramen noodles work great.
Episode
Ingredients
How much are we making?
✓
Ingredient
Amount
Chinese Chili Oil
2 Tablespoons
Steps
Prepare Toppings

Thinly slice cucumber into long strips.
Slice the green onions (top part only)
In a small bowl mix together the sugar, soy sauce, and vinegar. This will make it a little easier to serve up.

Boil Noodles

Place a medium sized pot of water on the stove and bring to a boil. Add your noodles and cook according the packages instructions.
When the noodles are done, drain and wash them under cold water to cool the off.
Add the oil to the noodles to help keep them from sticking. (I used sesame oil because it's what I had at hand. Any oil is fine.)

Assemble Bowls

Get out 2 medium to large sized serving bowls and add the sesame paste, the sauce we mixed up, and some of the sliced cucumbers.
Add half the noodles to each bowl and top with the green onions, cilantro, 1 tablespoon of the chili oil (per bowl, you can always add more if you want), and the rest of the cumcumbers.
Enjoy!