Master P Takes on Maruchan & Nissin with New Ramen Noodle Line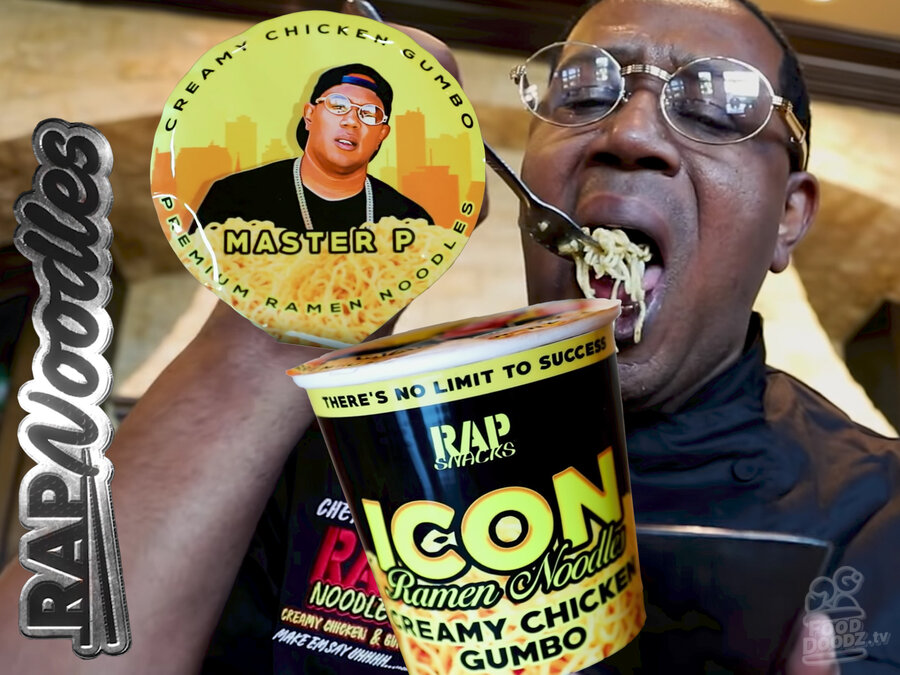 Move over Top Ramen and Cup Noodles, there's a new ICON of instant ramen in town. Master P's hip hop culture inspired snack line, Rap Snacks, is launching ICON Ramen Noodles aka Rap Noodles.
Flavors
There have been 3 confirmed flavors via E-40's Instagram:
Creamy Chicken Gumbo (Master P)
Beef Prime Rib (E-40)
Louisiana Hot & Spicy Chicken (Boosie)
Complex mentions a 4th favor, Spicy Cajun Shrimp. They give no source or imagery unfortunately.
We've been digging and can't find anyone listing these for purchase. So, it looks like they haven't quite made it onto store shelves just yet.
Rap Snacks
Some of you may seen Rap Snacks chips in your local convenience store or supermarket. I haven't seen them in person yet… but Adam told me he's already had some. Saying they're quite flavorful!
Chips
For everyone else, Rap Snacks is a line of snack size chips endorsed by famous hip hop artists. The brand was started by Master P and his partner James Lindsay. They offer different 16 flavors including the 2 just announced ICON Biggie Smalls flavors.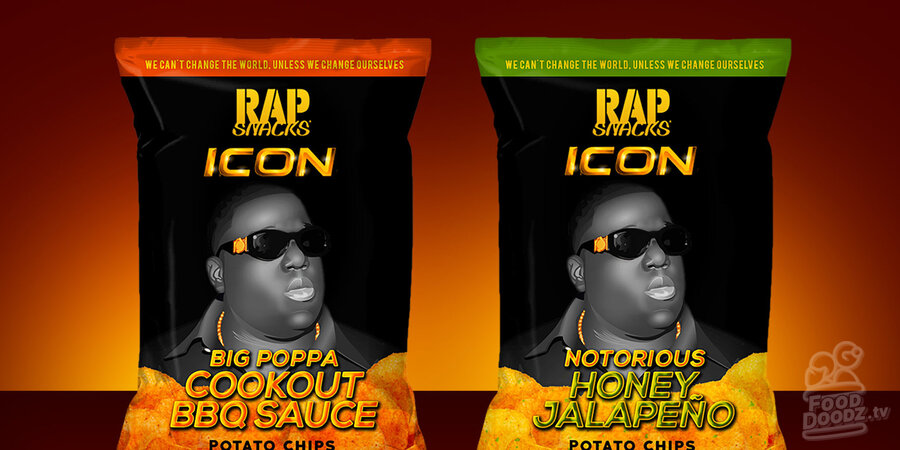 Pricing
They may have raised the price since this 2017 video, but back then it was only $1 for a bag of Rap Snacks. That's a pretty great deal considering how much Wawa tries to get you for a bag. SMH
You can grab 48 bags for $24 from the rapsnacks website.
MSNBC Appearance
In late October Master P and partner James Lindsay were featured on MSNBC'c The Beat with Ari. Lindsay mentions Rap Snacks are available in 4,200 Wal-Mart stores nationwide. Sure enough, Wal-Mart.com lists Cardi B Cheddar BBQ and Sour Cream and Ranch as In-store purchase only.

Images from NO LIMIT FOREVER's YouTube Video Post
Images from Rap Snacks Website