Gyudonburi Fried Rice (Leftover Remix)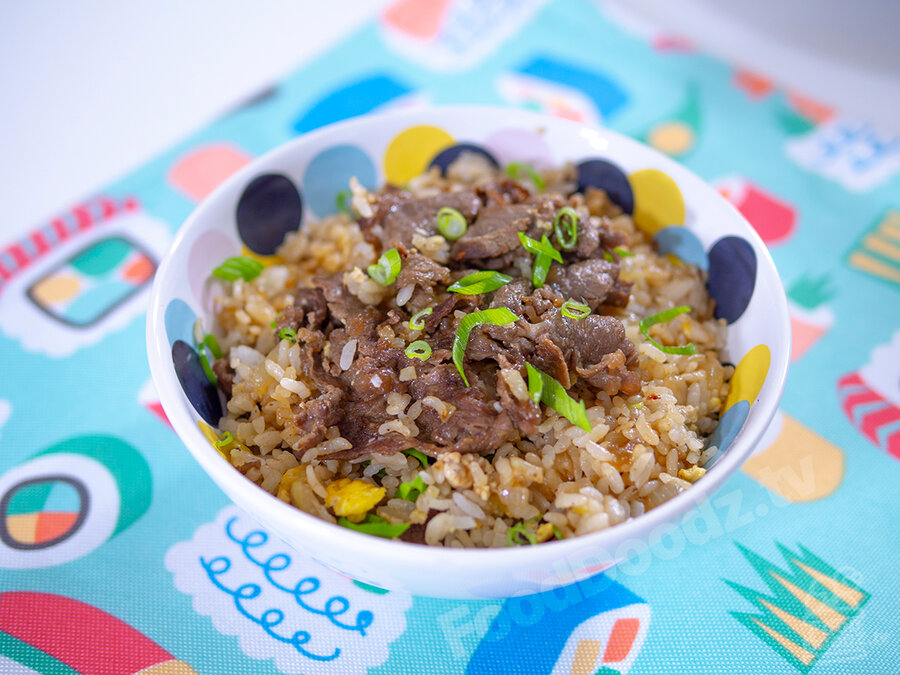 REEEEEMIX. Today I'm going to show you how to remix some leftovers. Tired of eating the same boring ol leftover day after day? Well lets remix it. We're going to make some fried rice out of our leftover beef bowl meat.

#ProTip
Make sure you use leftover rice! Freshly cooked rice will not work well.
Episode
Ingredients
How much are we making?
*
547.75
Calories
---
Serving

=
✓
Ingredient
Amount
Leftover Beef Bowl
1.5 cups?
Soy Sauce
1.5 Tablespoons
Leftover White Rice
2-3 cups
Vegetable Oil
2 Tablespoons
Steps
Prep

Cut up onion and peel garlic
Finely chop green onions

Cook

Heat up a large non stick skillet over medium heat and add oil
Add onions to pan and saute until translucent
Put garlic through a press. Add to pan and saute for another minute
Push onions to the side and add a little more oil to the pan, then drop your eggs in.
When the eggs start to set, mix into the onions.
Add chili flakes
Add in leftover beef bowl and saute for a few minutes to warm it up. Seriously leave the juice out if you can!
Dump in all of the leftover rice and mix well.
Fry rice for 5 or so minutes, until it looks crispy
Pour soy sauce around the pan trying to spread it as best you can, and mix well.
Taste for seasoning then add a little salt if needed.

Plate

Now put fried rice in a bowl and top with green onions. Enjoy!