Taco Bell Inspired Ground Beef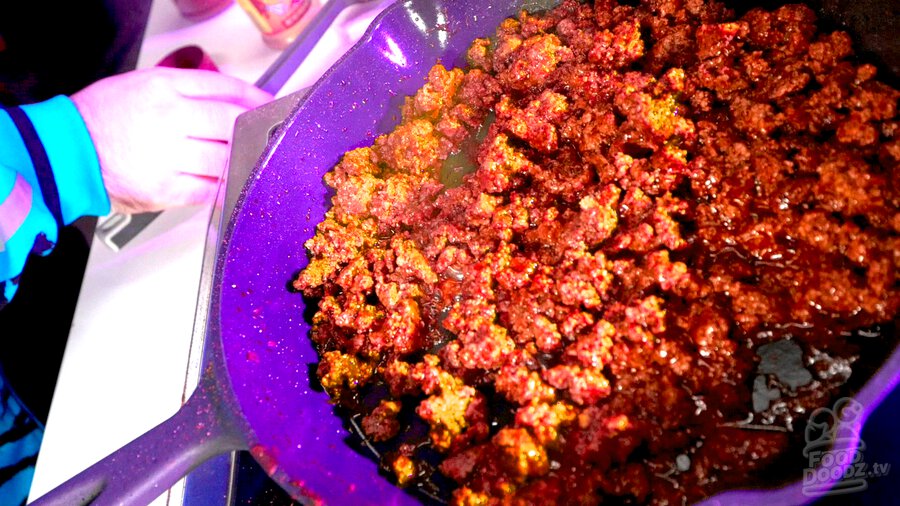 This recipe is a super simple Taco Bell like ground beef recipe that is used in our Beefy Fritos Burrito.
Hot Tip
You can use our Taco Seasoning recipe or a 2oz packet of your favorite brand!
Episode
Ingredients
How much are we making?
✓
Ingredient
Amount
Steps
Cook the Meat

Place a medium sized saute pan over medium heat.
Once the pan is heated, add the ground beef. Cook until the beef is well browned all over and is no longer pink.
Add the taco seasoning and mix it in well. Cook this for 2 minutes.
Now add the tomato sauce and simmer this mixture for 5 minutes. Remove from heat.
Serve it in our Beefy Fritos recipe or in some crunchy tacos shells. Enjoy!