Taco Bell Beefy Fritos Burrito Copycat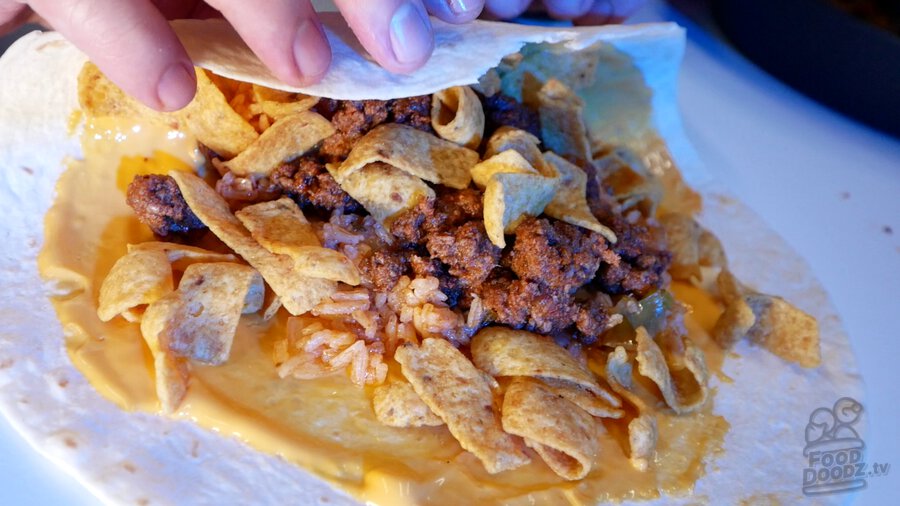 Taco Bell broke our hearts with their latest menu changes. We decided to lay down some raps and make a music video to show how much BFB meant to us.
RIP Beefy Fritos Burrito! RIP Cheesy Potatoes!
This recipe is our super simple copycat of Taco Bell's now discontinued Beefy Fritos Burrito. Recipes for Taco Bell Inspired Ground Beef, Mexican Rice, and Taco Bell Nacho Cheese Sauce can be found by clicking these links.
Hot Tip
This recipe is dare I say, better than the original. :)
Episode
Ingredients
How much are we making?
*
688.3
Calories
---
Serving

=
✓
Ingredient
Amount
Steps
Make the Burrito

Lay a torilla down and slather as much of the nacho cheese as you want over it.
Add 1/3 cup of the rice on top of the cheese.
Scoop 1/6 of the beef on top of the rice.
Add 1/3 cup of fritos on top.
Roll the burrito up and enjoy!