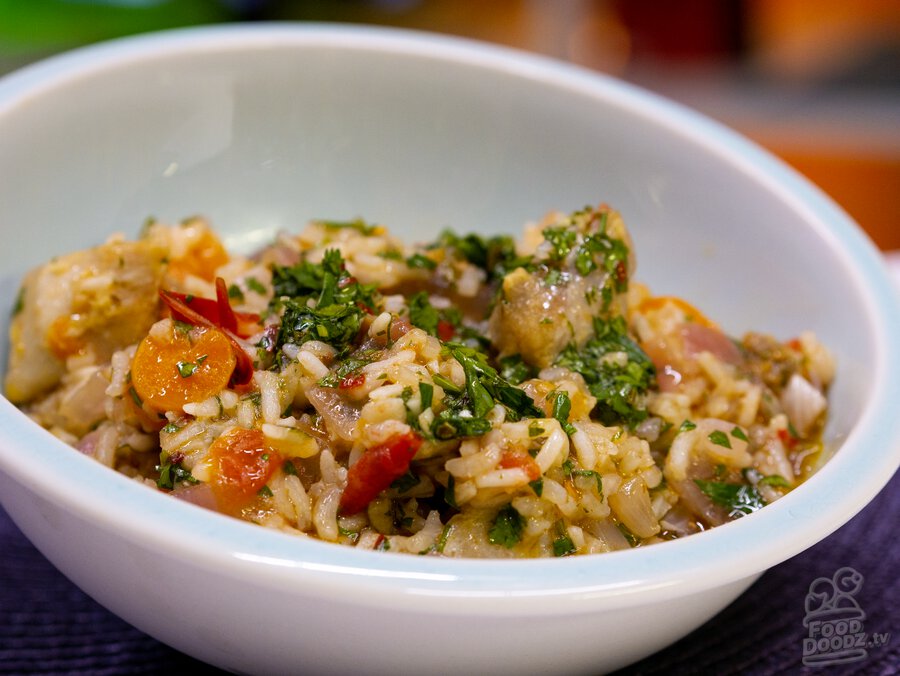 Today we're bringing you something a little different. I've been craving some chimichurri during this super hot summer but I really don't want to grill anything. So why not make a super flavorful chicken rice and top it with chimichurri. I totally wasn't inspired by Trader Joe's Peruvian Style Chimichurri Rice wink wink. Let's make it!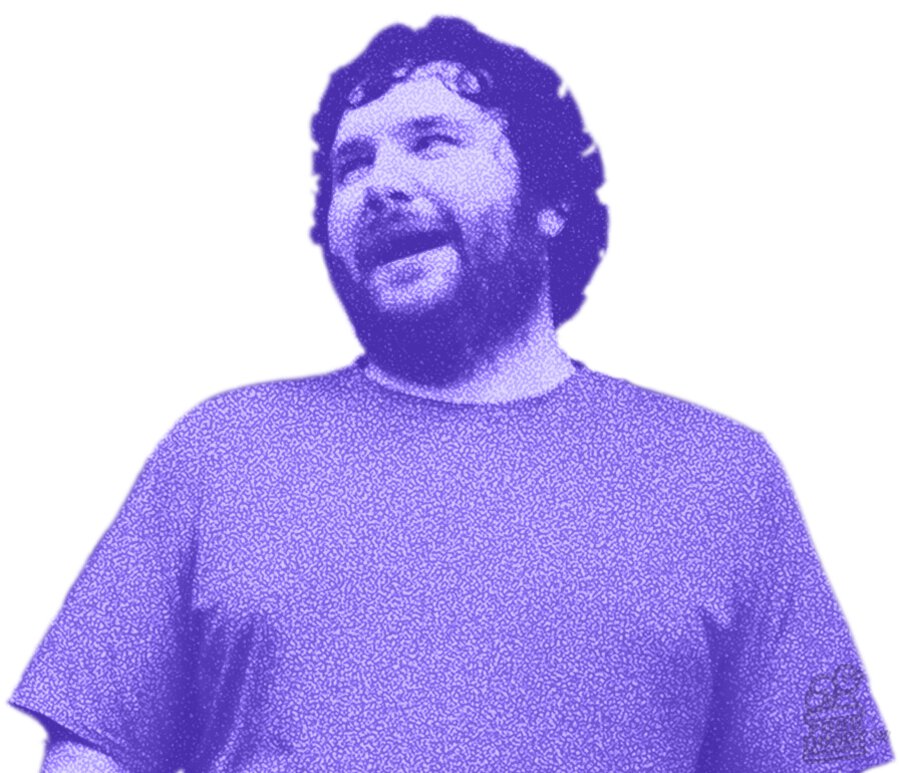 Hot Tip
You can use any vegetables you want in this recipe. I just had a lot of carrots I need to use!
Episode
Ingredients
How much are we making?
✓
Ingredient
Amount
Boneless, Skinless Chicken Thighs
1 lb
Adobo Seasoning
1/2 Teaspoon
Vegetable Oil
1 Tablespoon
Long Grain White Rice
1 Cup
Chicken Bouillon Powder
1.5 Teaspoons
Chopped Carrots (Optional)
1 Cup
✓
Ingredient
Amount
Dried Oregano
1/2 Teaspoon
Red Wine Vinegar
2 Tablespoons
Extra Virgin Olive Oil
1/4 Cup
Red Pepper Flakes(Optional)
1/4 Teaspoon
Steps
Make the Chimichurri

Finely chop the parsley and cilantro up and place it in a small bowl.
Mince garlic and add it to the small bowl
Add oregano to the small bowl, red wine vinegar, red pepper flakes, salt, and the extra virgin olive oil to the small bowl. Mix it well. This is our chimichurri! Place it in the fridge while we prepare the rest of the recipe!

Make the Chicken Rice

Cut the chicken thighs up into small bite sized pieces. Season the pieces liberally with the adobo seasoning.
Place a large deep frying pan over medium heat and add the vegetable oil.
Once the oil is hot, add the chicken pieces. Cook this for 3-4 minutes per side. We want some good browning on the chicken pieces. Once well browned, set aside on a small plate. You might want to turn down the heat to low after removing the pieces.
Finely chop the onion.
Chop the tomato up into bite sized pieces.
Now add the finely chopped onion and carrot pieces to the hot pan. Try to scrape up as much of the brown bits in the pan as you can. Cook this for 3-4 minutes over medium heat until the onions are translucent.
Add the tomato pieces to the pan and cook for 2-3 minutes.
Add the rice, browned chicken pieces (and their juices), chicken bouillon powder, and water to the pan. Stir the mixture well.
Once this pan comes to a boil, put a lid on the pan and turn the heat down to low. Cook this for 15 minutes and do not take the lid off!
After the 15 minutes is up, turn off the heat and slide the pan off the burner. Let this sit for 10 more minutes. Believe me, your patience will be rewarded.
After the final 10 minutes, remove the lid and stir everything well. Now pour the chimichurri all over the rice and mix it in well. Now serve it up and enjoy!