Game Time Air Fried Chicken Wings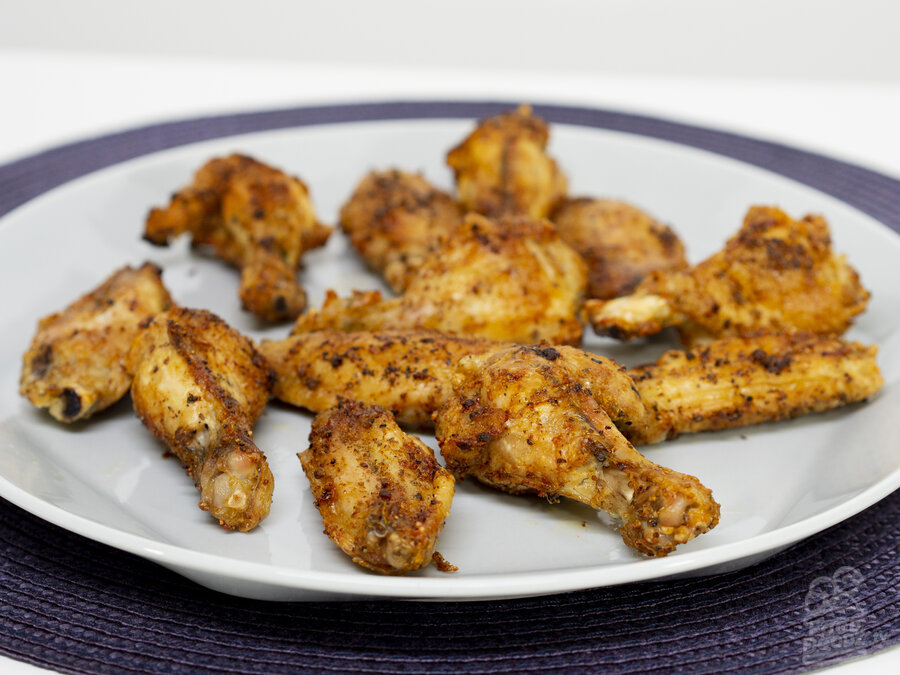 Today I'm gonna show you how to make some crispy, delicious chicken wings right out of your air fryer. Give your wallet and digestive system a break and put down that phone. We can make even better wings than those takeout wing joints. Let's get greasy!
Hot Tip
You can use whatever seasoning you like, just don't be shy about coating the wings well!
Episode
Ingredients
How much are we making?
✓
Ingredient
Amount
Whole Chicken Wings
2 Pounds
Creole Seasoning
1 Teaspoon
Salt Free Garlic and Herbs Seasoning
1 Teaspoon
Ranch of Blue Cheese Dressing (Optional)
Steps
Prepare Wings

Take the wings out of the package and grab your favorite cutting utensil. Slice them at the joint to seperate the flat from the drumette and remove the tips at the end of the flat(they're just skin and bone). Or if you have wings that are seperated proceed to the next step.

Season wings on all sides.
Get out your air fryer's tray and spray with the oil.
Put the wings as evenly as possible in the fryer tray and try to leave gaps between them. This helps them cook more evenly and brown better!

Cook the Wings

Put the tray in the air fryer and set the temperature to 380F for 24 minutes.
After 12 minutes, take the air fryer tray out and flip all of the wings over. Place the tray back in the air fryer and let the wings finish the last 12 minutes.
After the full 24 minutes is up, pull the tray out check for browness. If the wings look are starting to look like they maybe getting a little too done, take them out and eat! Mine were not so I flipped all of them over again, and set the air fryer to 400F for another 3-4 minutes.
When the timer is up (or you are too impatient to wait) take the wings out, plate, and munch!