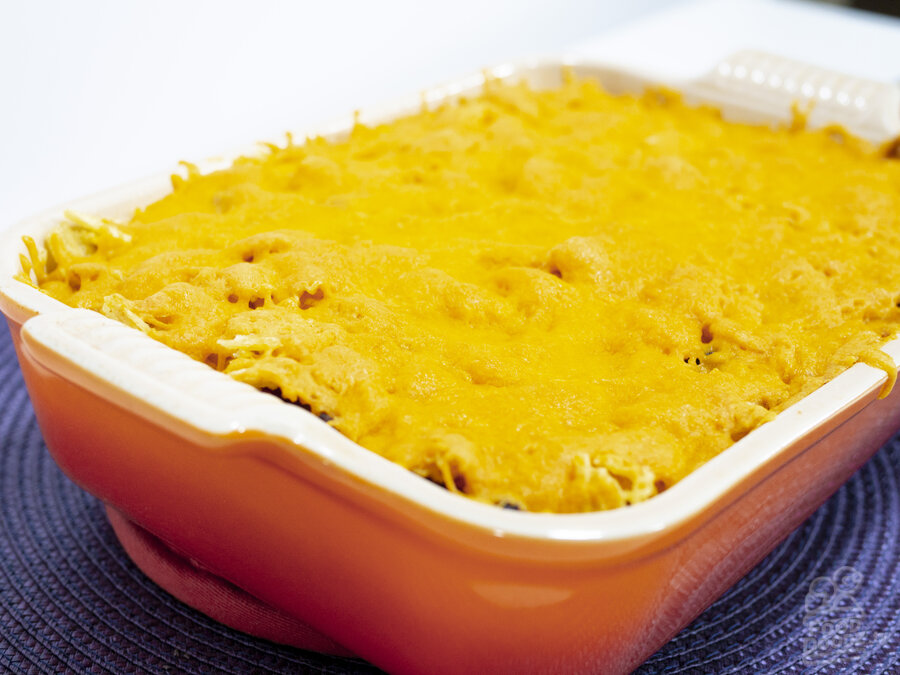 Today we got a special family holiday recipe for you! This is absolutely our all time favorite holiday dish. It's very rich, but don't let that discourage you from trying this recipe. I guarantee that y'all are going to love it!
Hot Tip
You can add fresh rosemary to the other seasonings to help freshen up the flavor!
Episode
Ingredients
How much are we making?
✓
Ingredient
Amount
Cubed Frozen Hashbrowns
2 pounds
Cream of Celery Soup
10.5 Ounce Can
Garlic Powder
1/2 Teaspoon
Onion Powder
1/2 Teaspoon
Cayenne Powder
1/4 Teaspoon
Black Pepper
1/2 Teaspoon
Crushed Wavy Potato Chips
1 Cup
Steps
Prepare Sauce

Add bacon to a large skillet over medium heat.
When the bacon is cooking, chop up the onion into a large dice and mince the garlic.
Cook bacon until it's mostly cooked through. Don't cook it until its cripsy and well done!
Drain off the bacon grease, then add the butter to the pan.
When the butter is melted add the onion and saute until translucent, a few minutes.
Add the garlic and saute for 1 minute.
Add the cream of celery soup to the pan and mix well to incorporate the onions into it.
Add the sour cream to the pan and mix well to incorporate it into the sauce.
Add the garlic powder, onion powder, cayenne, salt, and pepper to pan and mix well. Remove from the heat.

Assemble Casserole

Turn the oven to 350F and let it heat up.
Get out a large baking dish (at least 13"x9") and spray the inside with the cooking oil.
Put hashbrowns in the dish.
Pour casserole sauce mixture over the top and spread it as evenly as you can.
Tear/crumble up bacon in to small pieces and spread it evenly over the top.
Top with the cheddar cheese.
Crush up chips and spread evenly over the top.

Bake and Enjoy

Place in oven and set a timer for 30 minutes.
After the timer is up, take out the dish and enjoy!